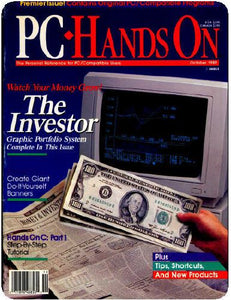 PC Hands On was first published in October 1989.  We brought many of the best Nibble programs to the community, but we were late to market and the competition was brutal.  All 15 issues are contained here, and include:
The Investor (stock tracking)
Highways (trip planning)
Wizmo (business simulation)
Quickbanker (checkbook)
Data Designer (DB management)
Medic (family medical records)
Super Search (search utility)
And many more....